FOLA Elects New Officers, Sets Plans for 2019
At its annual meeting in January, FOLA elected new officers and began developing new plans for the forthcoming year.
Scott Stearns was elected as FOLA's Chairperson, Jim Alic and David Almond continued as Vice-Chair and Treasurer respectively, and George Thomson assumed the post of Secretary. Scott agreed to temporarily continue as Program Director until a suitable replacement could be named.
The FOLA Board agreed to purchase new equipment and services to continue improving the auditorium facilities. Among the planned enhancements are:
· Communication devices between the balcony and back stage
· New equipment to support the auditorium lighting
· Protective coverings for electrical wiring in the balcony
· Testing and replacement of some spotlights
· Training on the new spotlight console
· Repairs to the 1900 upright grand piano
· Conversion of the web site to a Word Press format
Scott indicated that FOLA would be implementing new programs in 2019 to continue improvement of programs offered to audiences and organizations.
With the kind help of Wright Construction of Mt. Holly and LaValleys of Ludlow who supplied the paint, both the stage floor and the back stage areas of Heald Auditorium received two coats of new paint. Below, the Wright Construction crew is pictured. They are, from left to right, Chris Lafrenier, Rich Butrimas, Scott Grover, Scott Robertson, Joe Poston, Gordon Ashcroft, Carl Lavallee II, Sara Lavallee, Cody Lavallee, Autumn Lavallee , and Carl Lavallee III.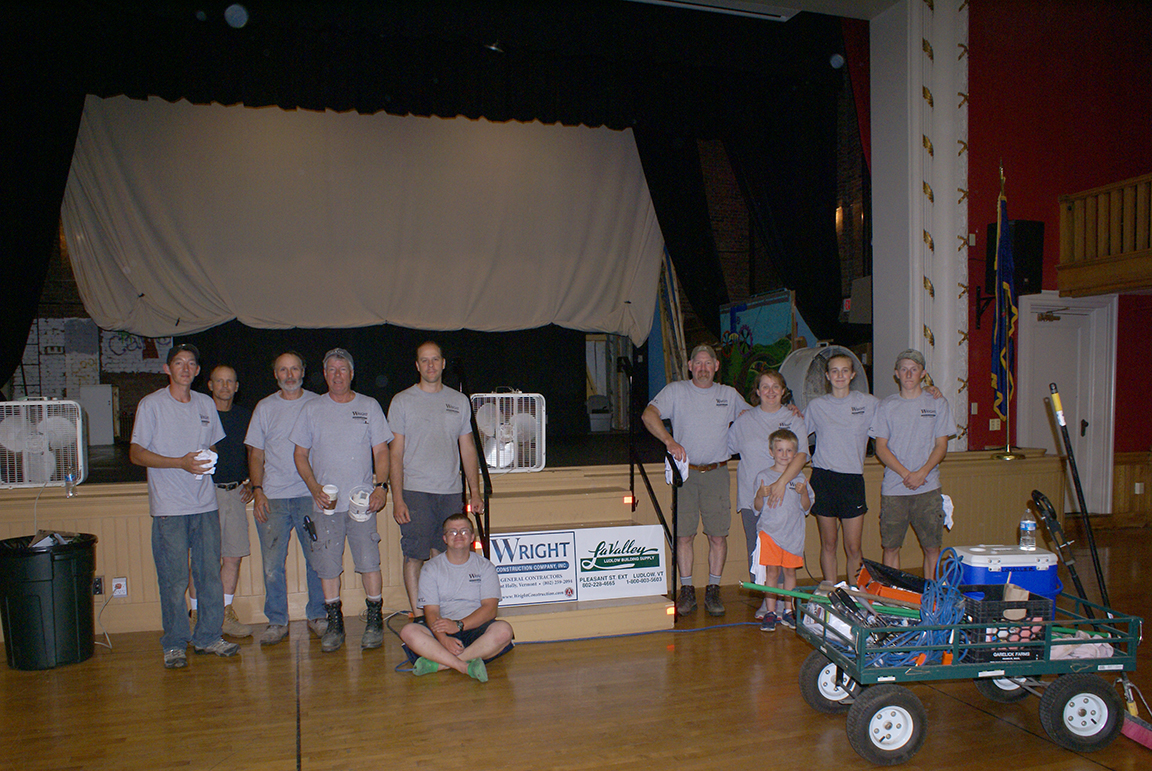 In addition to giving the floor a well-deserved coat of paint, Wright Construction also removed an extremely heavy piano harp which had plagued us since we dismantled the old piano.
Many thanks to the folks at Wright Construction and LaValley for their help in restoring the stage floor - and removing the piano harp!